On the last night of Obon Matsuri, the Japanese remember the ones they lost by placing lanterns on the water. This light guides those who came before to the spirit life.
Is this someone who is guiding the light, or is she being guided by it?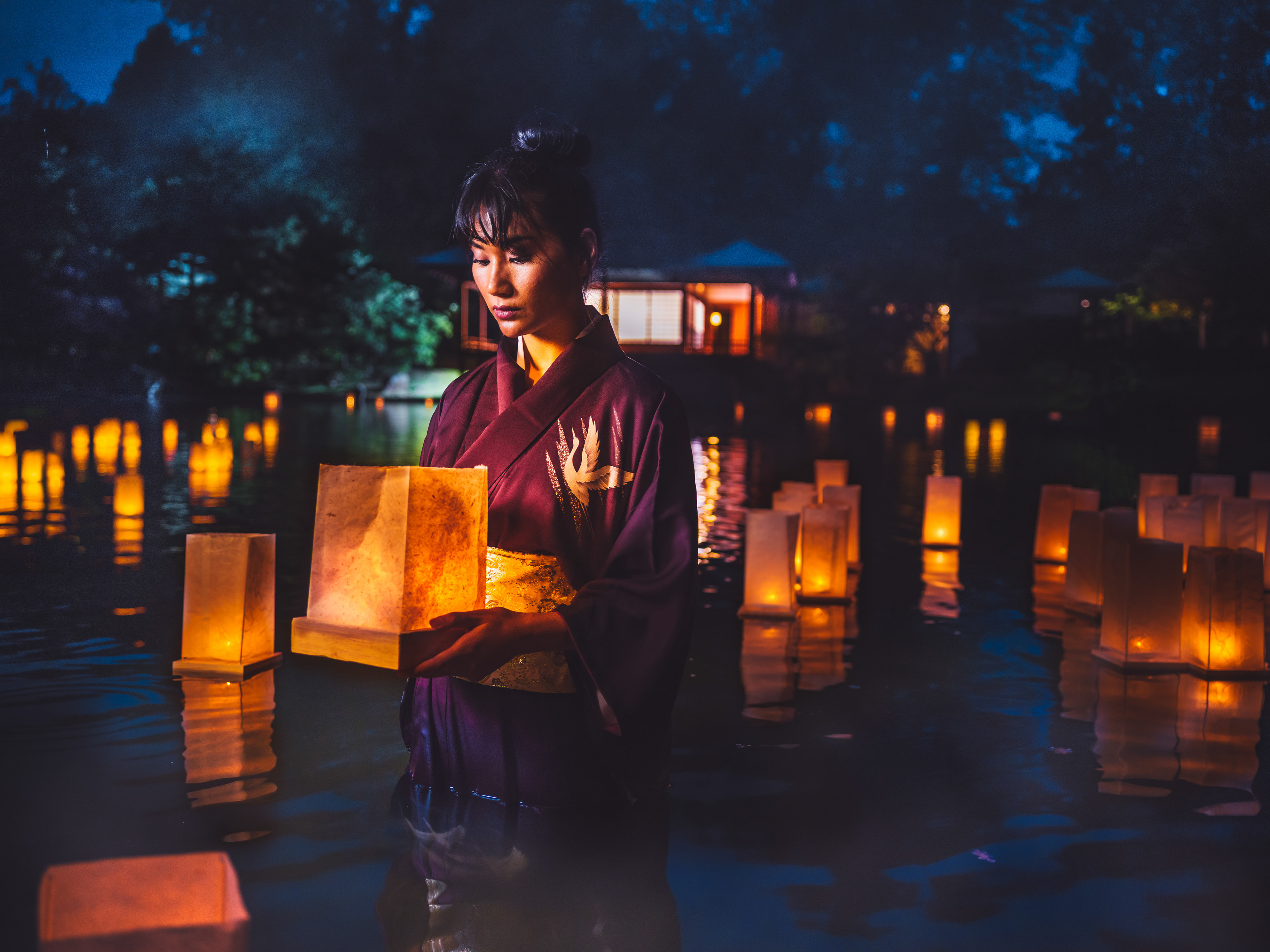 About The Creation
For this piece we surrounded our talent with over 130 floating, light and mist in the Japanese Garden in Hasselt. 
Shooting in-between rainstorms on the exact moment blue hour happened, it was an exciting execution of a vision that has been in my mind from the moment I first witnessed Obon Matsuri.